A spicy, illustrated book that breaks down STI stigmas and promotes sexual health and awareness for adults of all ages
Chloe is a saucy motherfuzzball who's looking to start a family and bump a few fuzzies along the way. When mating season arrives, Chloe has a bit too much fun in the bush and catches something she doesn't expect.
WTF?! None of her sex mates bothered to tell her they have chlamydia! But Chloe knows she needs to make the best of her sticky situation. Unashamed, Chloe embarks on a mission to spread the word about safe sex around the woodlands.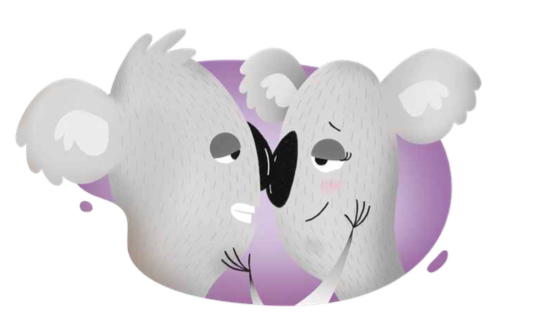 Sexually transmitted infections (STIs) are at an ALL TIME HIGH in the United States – and rising – with chlamydia starring as the top offender. Teens and young adults (15-24) are being hit the hardest, and 25-39 year-olds are feeling it, too.
STIs are more than a bummer – they can have severe consequences, like chronic pain and infertility. Chlamydia can be treated if it's caught on time – but instead, it keeps getting worse due to a lack of awareness (education) and lack of access (health facilities).
10% of the book's profits will support STD screenings at Planned Parenthood.
is a series of illustrated books for adults that tackles grown up issues with humor, empathy and honesty. Think: The Little Miss series for very old children.
Or, as they are more commonly referred to – adults.
Upcoming projects include:
Deedee is Depressed • Angus is Addicted • Billy Can't Get a Boner – and more
get your fuzz on, get the book
Chloe Has Chlamydia is now available for PRE-SALE on Amazon!
Be on the of the first to get your copy, and share the fuzzy love with your friends!
#BumpFuzzies #BeSafe